Employee Spotlight - James Jackson
With more than two generations of his family from Oahu, Hawaii is more than a place for James Jackson—it's his heritage. It was on the islands that his grandparents lived, his parents were raised, and he developed a love for people and the planet we all share.
James was raised with a strong sense of community, believing that being kind to those around you was a way of life, not something you should feel obligated to do or for which you should expect a reward. Contributing to the greater good was always the answer and never a question.
"Growing up, we waved at people when they passed by and helped people in need. We treated others like family members and that's how they treated us. Aloha in a nutshell."
James' love for people and the land made choosing a career in solar easy. Solar not only gives people a choice about how they want to power their lives but allows them to protect their homes and ecosystem while saving money on their energy bill. That's the message James tries so hard to share: that we now have the option to choose power that's clean and sustainable — we no longer have to compromise between energy and the health of our planet.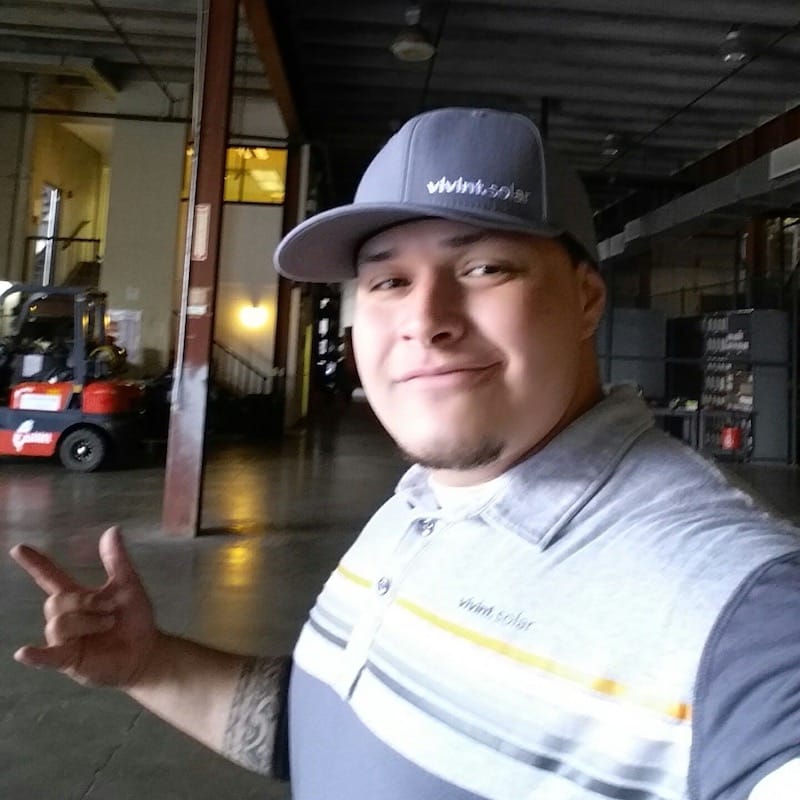 Refusing to compromise is something that comes naturally to James. When asked about his favorite part about growing up on Oahu, James said, "Can't pick one, no need to pick one...farming, hunting, fishing, working the land that we belong to are all available where we live." James' connection to the land is a big part of his passion for working in renewable energy and a big part of why Vivint Solar's mission appealed to him in the first place.
"We belong to the land. The land doesn't belong to us…. Vivint Solar gives employees the opportunity to beat their personal best everyday. I've met some of the hardest working people I know here.
James strives to make a difference by bringing people to an energy choice that people deserve and showing them that they have the chance to choose something better. He's tries everyday to stretch himself further and achieve more. But he doesn't just want that for himself, he wants it for anyone who wants to break away from the status quo and make a change for good. Because he knows that together we can make a difference — for ourselves and future generations.