Solar Spotlight: Football fan "Y" builds community through sports
For Y. A. of Lodi, California—"Y" is the name he goes by—football has always been his passion. From watching the Chicago Bears on TV as a little boy, to attending games across the U.S. with his wife and three kids, Y's love for the sport is a banner he happily waves. "We all wear our Bears stuff. We're proud," he says.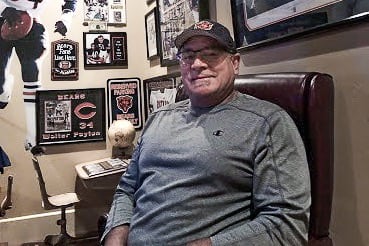 In Y's home, football is more than just a sport: it's a family affair. Even during hard seasons and tough losses, their dedication as fans has been a team effort. "It's been a fun experience. I feel very blessed I have a wife that understands." Y says. He and his wife, Cynthia, and their three children (now 29, 19, and 17) have traveled to several football games over the years, making sure to include other activities like shopping in downtown Chicago, sightseeing in New York City, and visiting Disney World. "They're troopers, all of them." Y adds. "They've been good sports."
Y's passion has led to some pretty remarkable bucket list accomplishments. Not only did Y attend Super Bowl XLI (2007) to watch the Bears play, he has attended a football game at almost every stadium in America. "I have five stadiums left on my bucket list. I've been very fortunate to be able to do this," Y says.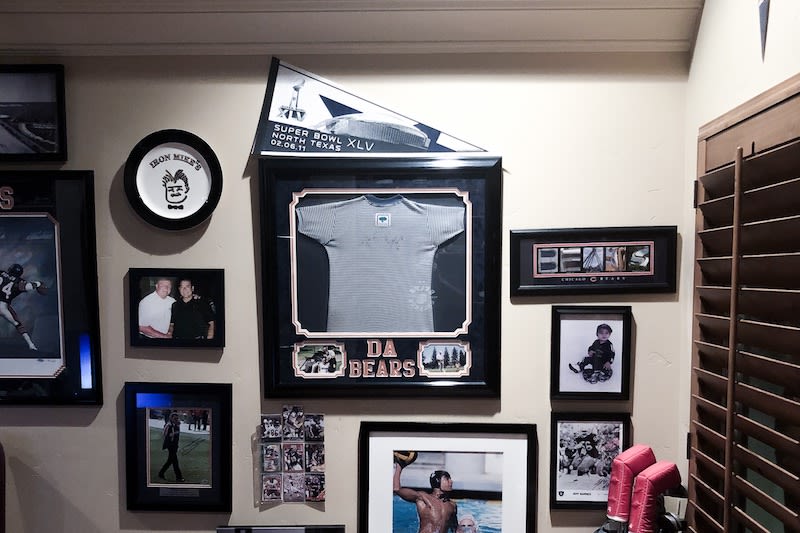 But Y's love of team unity doesn't end when he leaves the stadium. When he's not using his construction business to build his community, he's working hard to better it. After noticing the lack of sports gatherings in his community, Y decided to seize the opportunity to create one of his own. "I wanted to be able to get dads and their sons together, and people to come in and watch sports." He says. "(At the time), there was no place for that."
Y and his long time friend, Lenny, purchased a run-down bar in 2008 and worked with the neighborhood and local law enforcement to bring it back to life and clean up its reputation. He gave the bar a fitting name: The Stadium. It's been a friendly place for fans to get together and cheer on their favorite teams ever since. "We offer more games than California typically gets." Y adds. "We get football fans that come in, soccer fans, baseball fans. It's been a win-win situation."
But Y's greatest accomplishment? Creating his own "stadium" at home for his family to spend time together. When it was time to find a place for Y's parents to retire, he found a vineyard in the country and began developing plans for a home that would include a private living space for his parents as well as a large pool and entertainment area for family and friends. "It's been a gathering for all of us, and all the parents know it's a safe place that the kids can hang out and have clean fun," Y says, as he reminisced over the graduations and prom parties they've had over the years.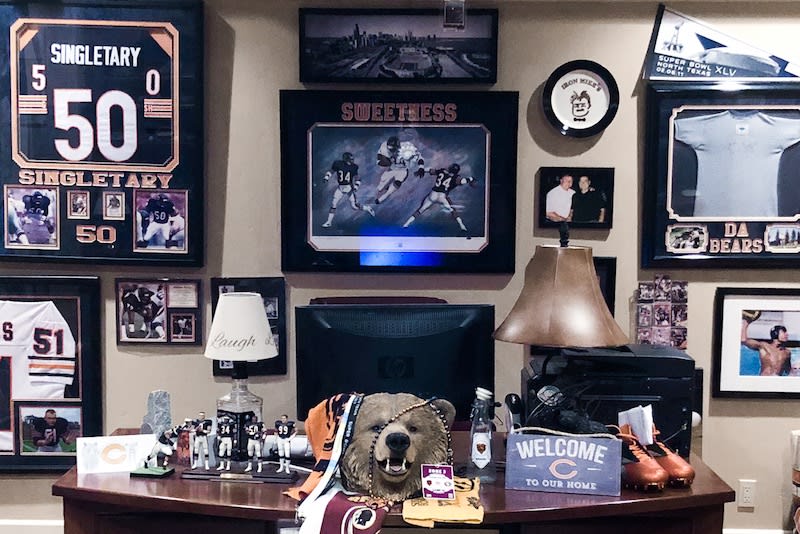 Sturdy insulation and high quality appliances were just a few ways that Y ensured his new home was energy efficient. "Saving energy and money is really what it's all about," Y says.
But even a well-insulated home can bring expensive utility bills. Y had already included solar panels in his original plans so he could heat his pool but needed a cleaner way to power his home. When Y talked with a Vivint Solar sales rep, it felt like a major win. "Everyone else (in other solar companies) was high pressure sales to me, and he was more understanding." Y says.
Together, they worked out a plan to replace the pool panels with a custom Vivint Solar array. "I ended up purchasing my equipment and it was the best thing for me." Y says. "Let me tell you something, these guys did a fantastic, fantastic job. The quality of work is unbelievable."
Since switching to the new solar array, Y has already noticed a dramatic decrease in his utility bills. "You surround yourself with the best, you become the best, and I feel that way with Vivint Solar." Y says. "In all those years I wasn't living smarter, but at least I am now, I guess." Y says with a laugh.