Should I lease or buy solar panels?
When it comes to leasing or buying solar panels, the best option for you and your energy needs will depend on your financial goals and preferences. Let's take a closer look at whether you should buy or lease solar panels.
Buying solar panels
Buying solar panels is a great option if you're looking to:
Be the owner of your solar energy system
Maximize the financial benefits of solar
What do we mean by "maximizing the financial benefits of solar"? Basically, if you buy solar panels outright (with one large upfront payment), you'll see more savings in the long run. That's because you won't pay monthly payments for years to your solar provider and, instead, will own the system from the beginning. As an owner, you can reduce your electric bill by using the power your solar system produces. We think this is one of the best reasons why people should consider buying their solar panels without any financing.
Another way to maximize the financial benefits of solar is to claim a federal investment tax credit (ITC). Of course, you must be able to claim this tax credit, which depends on your tax liability. This can reduce your cost for solar panels.
Keep in mind that you can also finance your solar panels through a solar loan. A solar loan will still give you the home equity and tax incentive benefits that come with owning panels, without the large upfront cost.
Let's recap. The key features of buying solar panels are:
Ownership
Maximizing financial benefits
Federal and state tax credits (if eligible)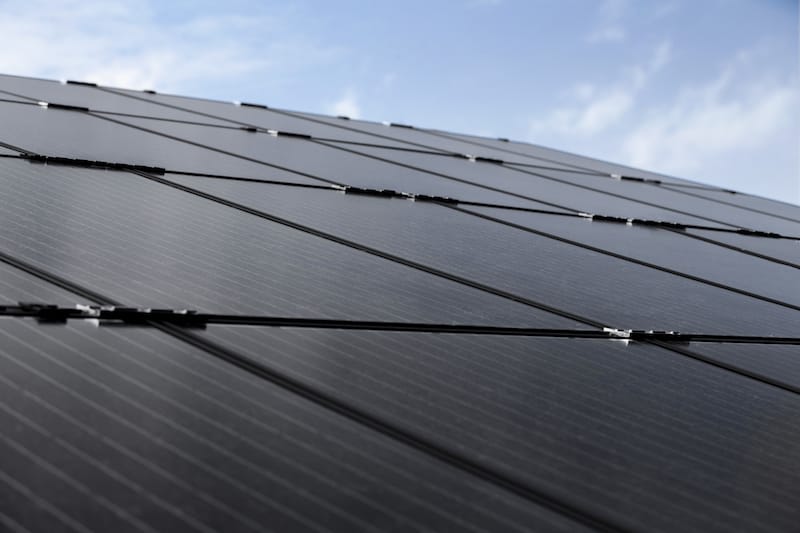 Other options
Are you interested in reaping the benefits of renewable energy, but uninterested in owning solar panels? If that sounds like you, leasing solar panels or purchasing power through a PPA (Power Purchase Agreement) could be a good option. Here's why you might want to lease solar panels instead of buying or financing them.
Both a solar lease and PPA are affordable, easy ways to enjoy solar power without a large upfront investment. With both options, you don't pay any upfront costs for your panels, and you can typically save on your utility rate. Additionally, your solar provider typically takes care of installation, maintenance, and the warranty because it maintains ownership of the panels.
What's the difference between a lease and a PPA?
They're pretty similar, but they have one big difference: with a solar lease, you're paying a fixed monthly payment for the panels and equipment, and with a PPA, you're simply paying for the power the panels produce, which will vary from month-to-month. Both options can help you save money, but availability varies by city and state.
Time to recap. Key features of a solar lease or PPA are:
No maintenance responsibility
No upfront cost
Lock-in your utility rate
Making your decision
Whether you decide to buy or lease solar panels, or choose a solar PPA, solar will help you shrink your carbon footprint and help everyone get closer to a more viable planet. And remember, our team is here to help. We can take a look at your financial goals and preferences, current price for power, and energy usage to help you find the perfect plan.
Get started with a free solar quote.
How to Go Solar
Vivint Solar makes renewable energy a simple and affordable alternative. We take care of everything from solar system design, to paperwork and permitting, to installation and maintenance.